The first book on X & Y Chromosomal Variations from Carole Samango-Sprouse and Andrea Gropman, two world renowned researchers. This book seeks to present the latest in research and clinical care addressing neuroimaging, the interaction between hormones, brain development, and neurodevelopmental progression.
This book is available in paperback, hardcover, or eBook through most online retailers.
When ordered through the below link, add the promo code XYPARENT to the cart for a 25% discount.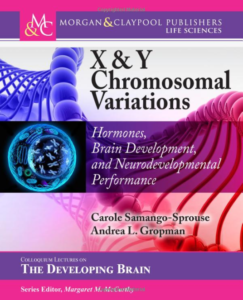 The Focus Foundation: The Focus Foundation, a not-for-profit organization that was founded in 2005 by Dr. Carole Samango-Sprouse, is the first and only research-based agency dedicated to identifying and helping children who have X & Y Chromosomal Variations, rare genetic disorders, Dyslexia, and/or Developmental Dyspraxia.
Parent to Parent programs offer parent to parent support as a core resource for families with children who have a special health care need, disability, or mental health issue. Through a one to one "match" experienced support parents provide emotional support to families and assist them in finding information and resources. Parent to Parent programs are committed to listening and learning from families and developing an array of services and supports in response to family identified needs.
Get support for you and your family: